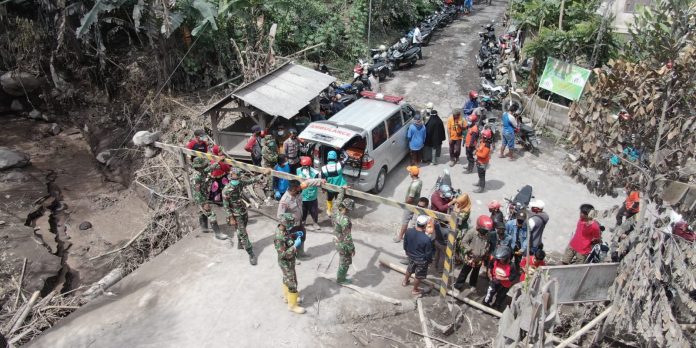 Jakarta (Indonesia Window) – A total of 22 people died of hot clouds after the eruption of Semeru volcano located in Lumajang district, East Java province, according to Indonesia's National Disaster Management Agency (BNPB).
As many as 14 victims were found in Pronojiwo sub district and eight people in Candipuro sub district, the Head of BNPB's Data, Information and Communication Center, Abdul Muhari, said at an online press conference here on Monday (Dec. 6).
Five bodies in Pronojiwo sub district have not been identified, while the other two victims are already under treatment at Pasirian Hospital and three other bodies were found in Kobokan Curah area.
Nine other victims in Pronojiwo sub district have been buried.
The BNPB also reported that 27 people are missing and still the focus of the search team.
Semeru eruption on Saturday afternoon (Dec. 4) has directly affected 5,205 residents in two sub districts.
Abdul Muhari pointed out that 2,004 people have been evacuated to 19 points in the sub districts of Pronojiwo, Candipuro and Pasirian.
Reporting by Indonesia Window