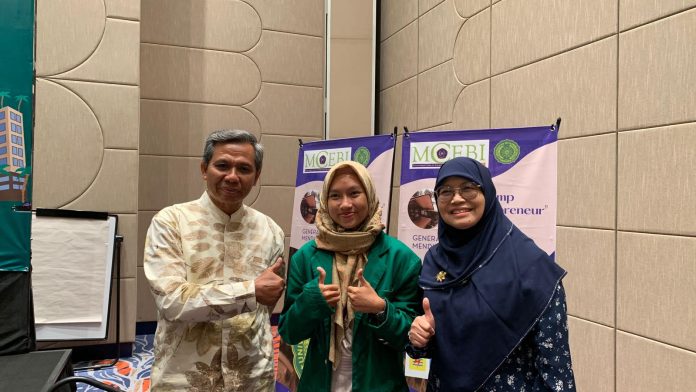 The Muhammadiyah Center for Entrepreneurship and Business Incubator held an investor meeting at the Dafam SIA Hotel in Yogyakarta province on May 28, 2023.
By Mohammad Anthoni
Jakarta (Indonesia Window) – The Muhammadiyah Center for Entrepreneurship and Business Incubator (MCEBI) held a bootcamp at the Menoreh Glamping in Kulon Progo district, Yogyakarta province, on May 26 and 27, 2023.
The activity under the theme 'Ecopreneur Supporting Green Tourism' is intended to make studentpreneurs part of academicians, who understand the concept of green and blue economy, and leading entrepreneurs in carrying out production and marketing activities as well as various innovations and creations of economic activities while still paying attention to the balance of nature and the safety of all living things on earth.
Not only are they assisted in branding and packaging but also promoting their products and services as well as campaigning themselves as ecopreneurs.
According to MCEBI's Chairperson Endang Rudiatin, the selection of the bootcamp location in the Menoreh Glamping tourist area is a continuation of the center's interaction with Indonesian Minister of Tourism and Creative Economy Sandiaga Uno in several Business Clinics.
"The studentpreneur bootcamp participants are encouraged to enter the tourism industry which in the future has good prospects for ecopreneurs," she said.
Many locations in Indonesia are beautiful nature sites which constitute assets not only for tourism but also for networks in the tourism industry which also engages studentpreneurs.
This bootcamp is expected to become an annual or even biennial activity to produce reliable and ethical entrepreneurs, Endang said.
This activity was opened by the Chairman of Muhammadiyah Central Board, Agung Danarto who stated that Muhammadiyah strongly supports MCEBI activities and hopes that Muhammadyah Aisyiah universities that have not joined yet can participate immediately, as entrepreneurship improves self-welfare so that it can help others.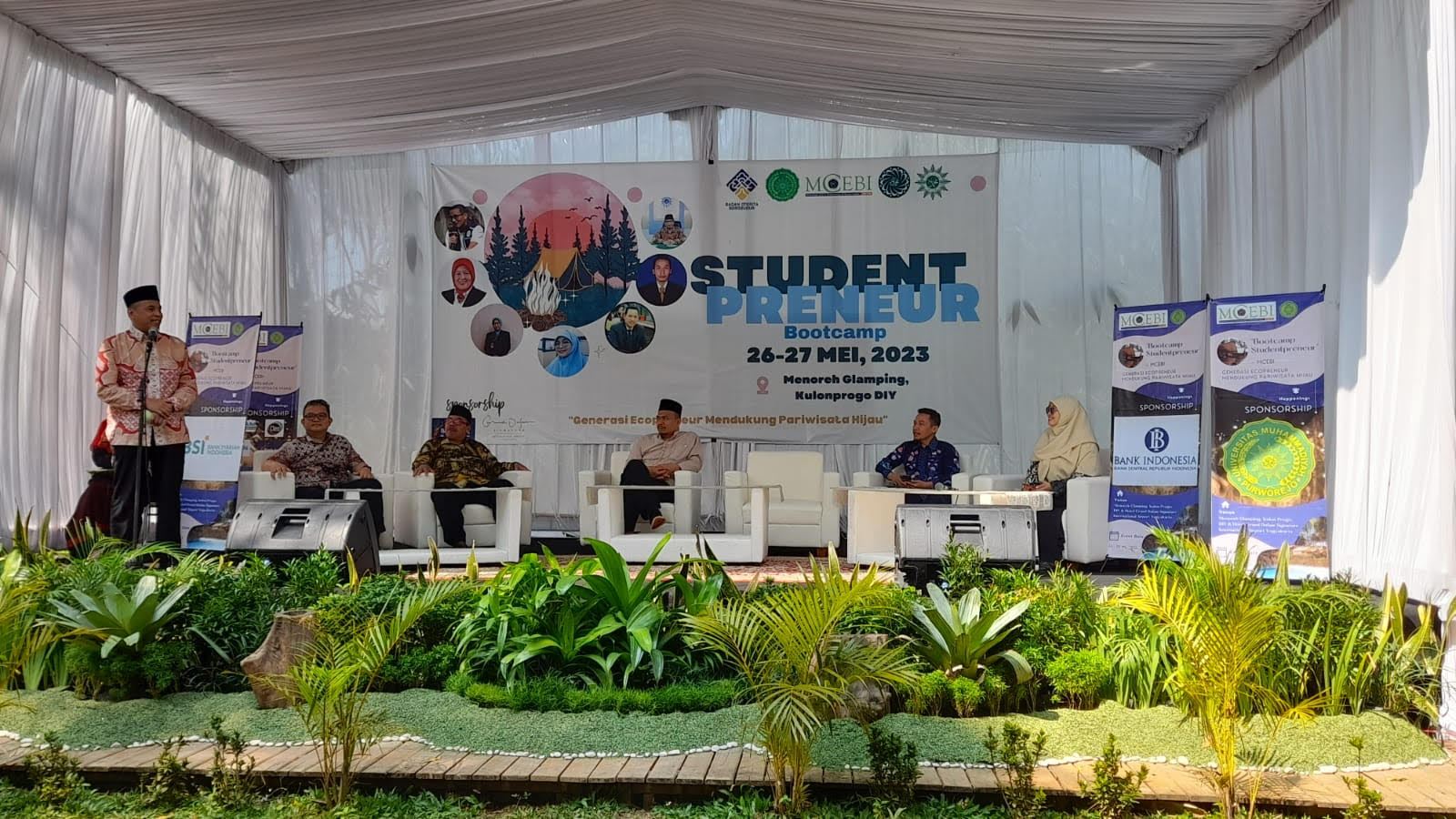 The event was also attended by Assistant Deputy for Information Technology Development and Business Incubation of the Ministry of Cooperatives and SMEs Christina Agustin, Head of the Central Java Industry Office representing the Director General of Small, Medium and Multifarious Industries of the Industry Ministry Reni Yanita, and Bambang Riyanto, founder of Pringsewu restaurant.
Meanwhile Christina Agustin welcomed the bootcamp which was attended by 55 participants from 25 Muhammadyah Aisyiah universities from across Indonesia.
She expressed her hope that her party can establish a partnership with MCEBI in developing incubation on campus.
The event was supported by the Borobudur Authority Agency as said by the agency's Acting President Director Agustin Peranginangin that the collaboration with MCEBI is expected to be a promotion for tourism, especially in Yogyakarta, Solo city and Semarang city.
At the end of the bootcamp, the jury selected the top 20 out of 55 participants, before choosing the best 10 to meet with investors.
The Muhammadiyah Center for Entrepreneurship and Business Incubator held an investor meeting at the Dafam SIA Hotel on May 28, 2023.
The event was also attended by the Deputy of Digital and Creative Production of the Ministry of Tourism and Creative Economy, Niel Hilman as the keynote speaker, deputy chairman of Environment Majelis of Muhammadiyah Central Board Gatot Supangkat, as well as young entrepreneurs who shared a lot of inspiration including Antonius Bong, founder of Bobobox, and Achdiyat Nurhartata, creative manager of Lazada.
Niel Hilman really appreciated this investor meeting and hoped that with the increasing number of tourists, the younger generation would also be enthusiastic in driving the tourism industry.
The host, Muhammadiyah Purworejo University, took the participants to the Dafam SIA Yogyakarta Hotel to meet with investors.
In the end, the investors chose five studentpreneurs to get funding. The five studentpreneurs are Chocoblast, Atikah (UMJ), Stevia Tea, Putri Jasmine (UM Bandung), Kurayu, Priska (ITBM Bali), Kristoven Cokorodang, Nita Suryanti (UM Ponorogo) and Journey Shoes and Care, Hairul Gunawan (UM Jember)
Endang Rudiatin hoped that the activity of bringing studentpreneurs together with investors would receive supports from MCEBI partners, the Ministry of Tourism and Creative Economy, central bank Bank Indonesia, state bank Bank Syariah Indonesia, as well as other partners and Muhammadiyah entrepreneurs.
Muhammadiyah is the second largest Islamic organization in Indonesia with at least 60 million members after Nahdlatul Ulama with more than 95 million members.
Reporting by Indonesia Window