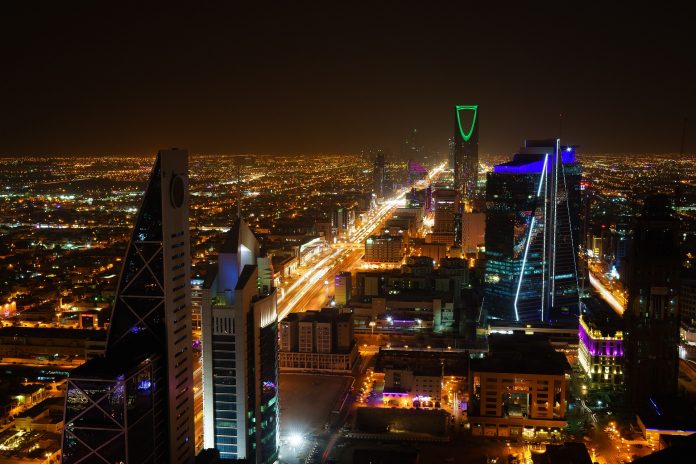 Jakarta (Indonesia Window) – The Royal Commission for Riyadh City (RCRC) has stated that it aims to attract around 400-500 foreign companies, which will create up to 40,000 jobs for Saudis and raise capital up to 70 billion Saudi riyals (some 18.6 billion U.S. dollars) over the next ten years.
The commission highlighted that Riyadh is poised to become the regional headquarters of several international giant companies, Saudi Gazette reported.
As many as 24 international companies have signed agreements to establish their main regional offices in Saudi capital city of Riyadh.
The signing ceremony was held in the presence of Minister of Investment Khaled Al-Falih, and RCRC's CEO Fahd Al-Rasheed as well as CEOs of major international companies such as PepsiCo, Schlumberger, Deloitte, PwC, Tim Hortons, Bechtel, the Bush, Boston Scientific Corporation and others.
The RCRC stated that hosting the regional offices of the companies would contribute to providing two to three positions for each job in the regional headquarters, and thus will provide between 30,000 and 40,000 jobs for Saudis by 2030, and will also contribute to adding between 61 billion to 70 billion Saudi riyals to the local economy.
According to the commission, the Saudi economy deserves to be a center for regional headquarters and foreign investment in the region.
The Saudi efforts to attract regional headquarters of foreign companies is one of the major strategic components of Riyadh city, which aims to redouble the volume of the economy and achieve major leaps in creating jobs, improving quality of life and attract more investments with a target of transforming Riyadh among the 10 city economies in the world by the year 2030.
The Middle East and North Africa (MENA) region hosts regional headquarters of around 346 international companies.
However, Saudi Arabia has yet to receive its proportionate share as a host of these companies while considering the revenue and profit earned by these companies from the Saudi market that ranges between 40-80 percent of their total regional sales.
Therefore, moving the regional headquarters of most of these companies will bring about great benefits for the Kingdom apart from attracting a huge volume of investments.
Reporting by Indonesia Window