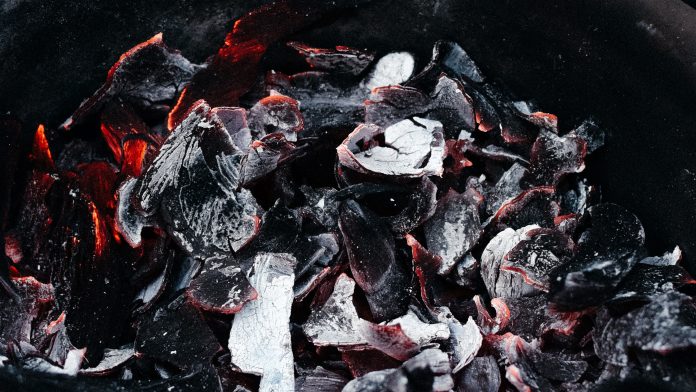 Jakarta (Indonesia Window) – Coal ash or also known as fly ash and bottom ash (FABA) produced from Steam Power Plants has many benefits to improve soil texture or fertilizer.
That finding has been described in the latest research by the Research and Development Center for Mineral and Coal Technology of the Indonesian Ministry of Energy and Mineral Resources.
In a webinar on Monday (Apr. 5), a researcher from the center, Wulandari Surono, pointed out that some of FABA's characteristics which are suitable for soil and plants should have fine particles and Power of Hydrogen (pH) ranging from 4.5 to 12 as well as contain compounds of SiO2, Al2O3, Fe2O3, K2O, Na2O, CaO, MgO, MnO and such other agents as Fe, Mn, B, Mo, Cu, Zn, Cl, Co.
"A number of literatures state that not all coal ash is alkaline. Some are acidic, depending on the sulfur content in coal, combustion, and removal technology," Wulandari said  adding that FABA is more appropriate to use on acid dry land and peat land because both have poor composition.
"Good soil has a balanced fraction portion, so that the air system, water system and porosity are good," she said.
Besides being able to improve soil pH (acidity), FABA can also improve soil texture, aeration, percolation and increase the ability to hold water in an area; reduce soil bulk density; and decrease the consumption of other soil ameliorant materials.
Ameliorant is a substance that aids plant growth primarily by improving the physical condition of the soil.
FABA also contains almost all the nutrients needed by plants except C (carbon) and N (nitrogen); can reduce the mobility and availability of metals in the soil because fly ash is alkaline and contains AI and Fe as a source of polyvalent cations.
Those findings were obtained after the research center and other institutions conducted several experiments using different fly ashes from several regions in Indonesia and applied them in diverse soils.
However, Wulandari said there should be more specific research on the use of FABA to improve soil textures, because each FABA has different quality and results unlike soil responses.
Reporting by Indonesia Window