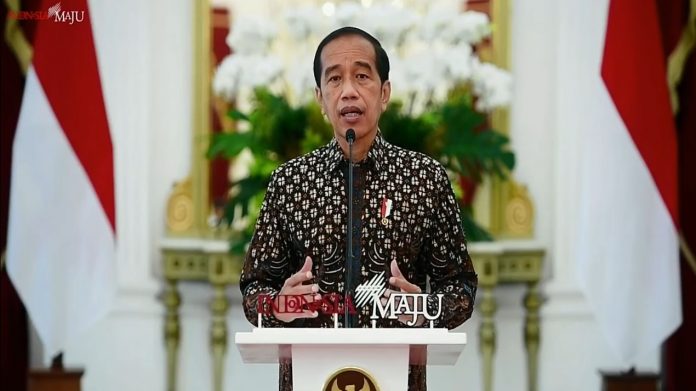 Jakarta (Indonesia Window) – President Joko Widodo has targeted Indonesia to become the center of the world's halal industry by 2024 given the huge potential of the halal product market in the country.
"Indonesia has the potential to be the center of the world's halal industry as well as the hub of the world's fashion industry. I target that this goal would be achieved by 2024," said the head of state when virtually opening the Trade Expo Indonesia (TEI) Digital Edition in Jakarta, Thursday (Oct. 21).
The president quoted the State of Global Islamic economic report in 2021 which stated that the spending of the world's Muslims reached more than 2 trillion U.S. dollars, consisting of various sectors, including food, fashion, cosmetics, pharmaceuticals, and recreation or tourism.
The president appreciated the TEI Digital Edition, which this time presents a Muslim fashion festival and halal forum.
Meanwhile, Indonesian Minister of Trade Muhammad Lutfi said Indonesia's export of halal products reached 6 billion U.S. dollars, equivalent to the 21st world ranking. Meanwhile, the country's Muslim fashion exports are estimated at 4.1 billion dollars, placing Indonesia in the top 13 globally.
At the TEI 2021, Indonesia promotes halal products and Muslim fashion by providing a special platform for Indonesian halal products. The TEI also features Jakarta Muslim Fashion Week.
"We do this as an effort to make Indonesia a center for the halal industry and a trend center for the world's Muslim fashion industry," said the minister.
Reporting by Indonesia Window