Jakarta (Indonesia Window) – Together with Gunungkidul in Yogyakarta province and Wonogiri in Central Java province, Pacitan in East Java Province is included in the Gunung Sewu Geopark which has been awarded the UNESCO Global Geopark title in 2015.
As the name implies, Gunung Sewu or the thousand mountains, the morphology of the areas in the three provinces is a mountainous region which is mainly composed of limestone.
However, Pacitan is slightly different from the other two areas because here you can find many precious stones with very interesting colors and patterns.
The famous Pacitan gemstones are from the chalcedony group which is a cryptocrystalline silica compound, consisting of very fine crystal growths of the minerals quartz and morganite.
In addition, there are also colorful obsidian rocks derived from volcanic materials and amazing wood fossils.
The charm of Pacitan precious stones is increasingly radiated by the number of craftsmen who turn this natural wealth into various forms of jewelry, furniture, or high-value investment items.
Pacitan precious stone crafts have even been enjoyed by people in Europe and America who specifically and regularly order the products made by one of the local craftsmen, Suparjianto.
The Pacitan native entrepreneur who has been active in the precious stone business since 27 years ago said that most orders for his products came from the Netherlands, Germany, the United States and Brazil.
"Orders from the Netherlands and Germany are in the form of drawer handles, while customers from America usually ask for bottle caps, napkin rings, and coasters," said Suparjianto recently.
According to him, orders that come from foreign markets are quite challenging because the specifications and product designs requested by customers are very detailed and unique, ranging from colors, patterns to shapes.
Suparjianto admitted that the tools available for cutting the precious stones in general cannot actually be fully used to produce products that fit the customers' designs.
"Therefore I modified the tools so that the final cutting and shape can match their designs," he said, adding that so far all incoming orders have always been well fulfilled, both in quality and quantity.
Although the tourism sector was hit hard during the COVID-19 pandemic, Suparjianto's precious stone business never stops because orders keep coming.
"I also attend business meetings or exhibitions for product promotions which are usually held in Bali. In addition, there are supports from the Pacitan district and the East Java provincial administrations as well," said Suparianto, who holds a certificate from the Asian Institute of Gemological Sciences (AIGS) Bangkok, Thailand.
He said prospective buyers usually prefer to see and touch handicraft products directly rather than just knowing them through pictures.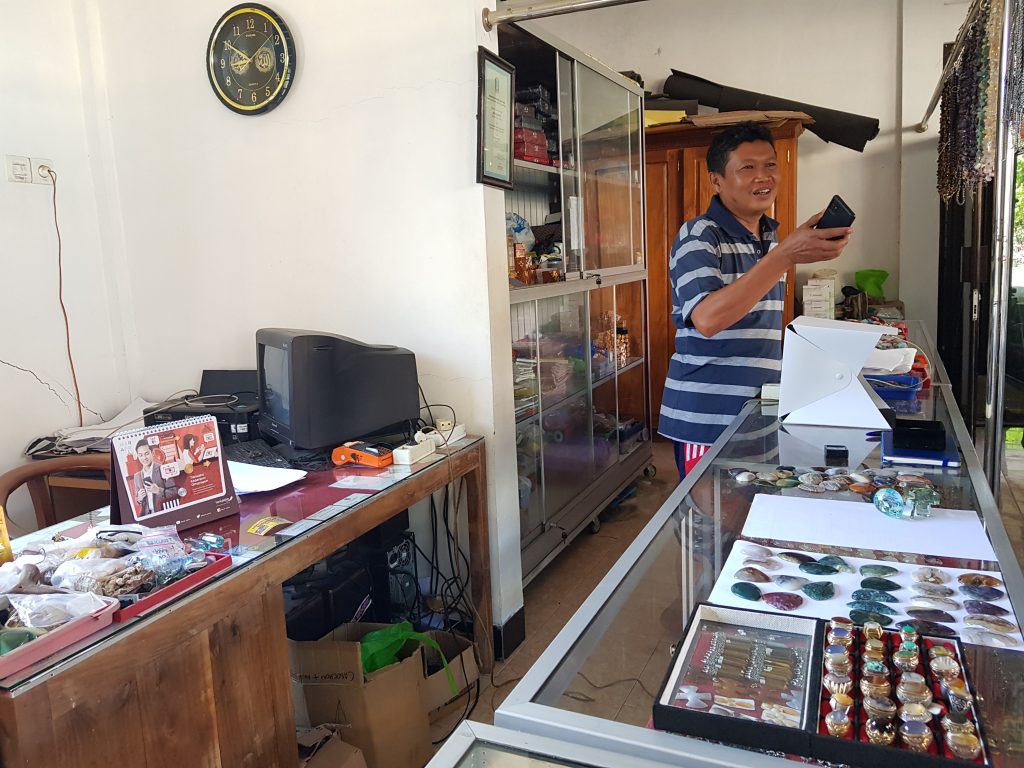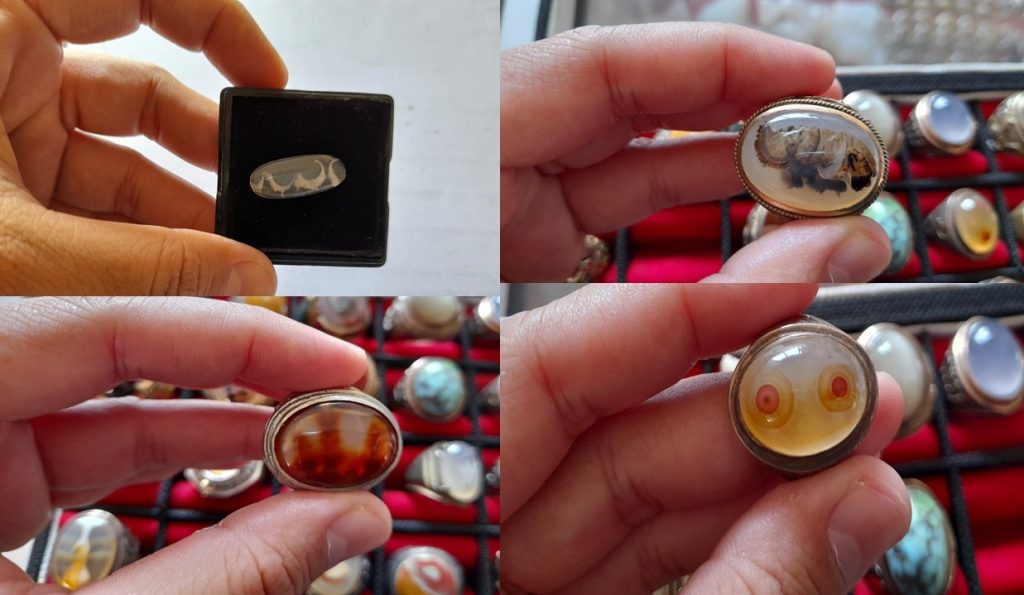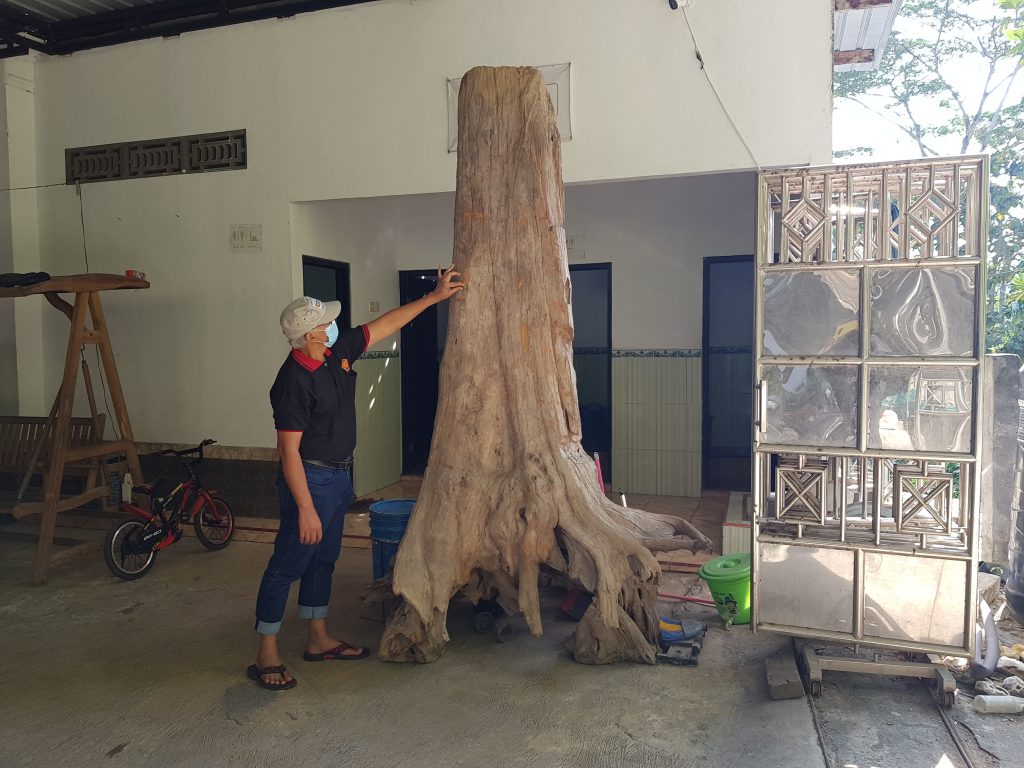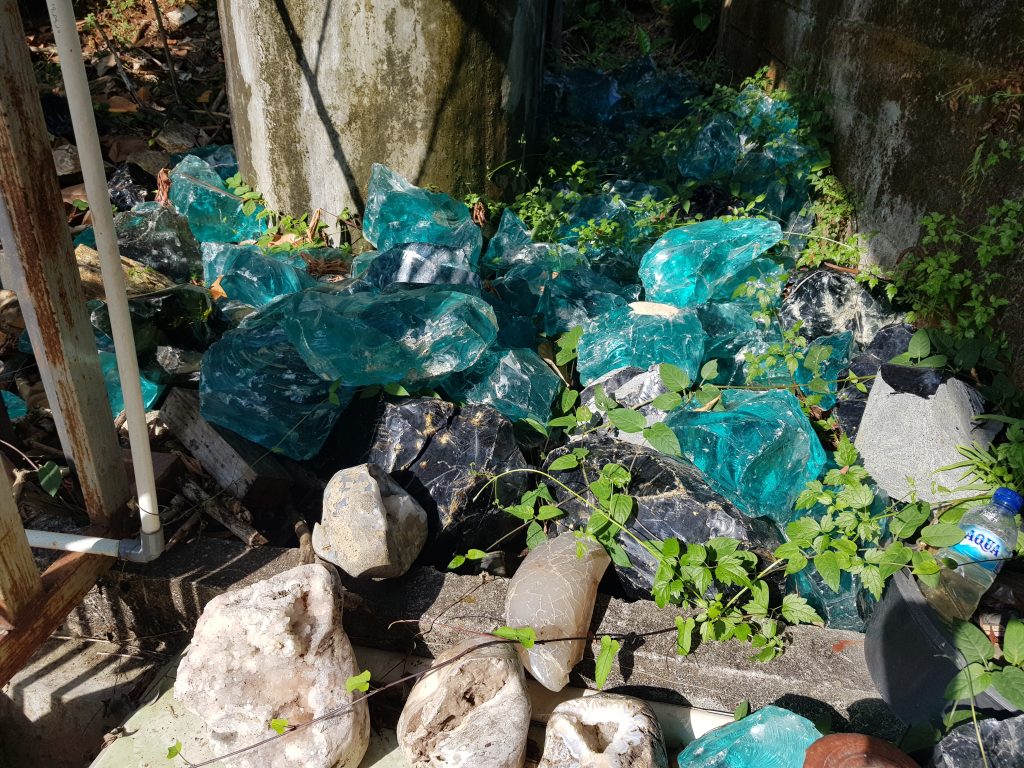 Precious stones
Suparjianto's handicraft business center called Gita Batu Alam is right across the Tabuhan Cave which is a karst tourist site in Punung sub-district.
At the craft shop, which is also used as a workshop, Suparjianto exhibits a variety of his creations of precious stones.
He bought raw materials for his precious stones from local people in cobbles with various prices, depending on their weight and uniqueness.
Furthermore, the rocks are cut and sharpened following their inside structures and fibers so that the results will be more attractive as the inner motifs will be stood out. Thus, the precious stones created by Suparjianto have more added values.
"I once sold a hibiscus-patterned precious stone for 25 million rupiahs (some 1,725 U.S. dollars). I also have a precious stone with a kind of Arabic script of "Allah", and has been bid for 10 million rupiahs (690 U.S. dollars)," he said.
Suparjianto hopes that the local administrations and central government will always support the precious stone business in Pacitan because this natural resource has become an icon of Pacitan, in addition to cave and beach tourist sites which give sources of incomes for local people in the district which is popularly known an area with thousands of caves.
Reporting by Indonesia Window