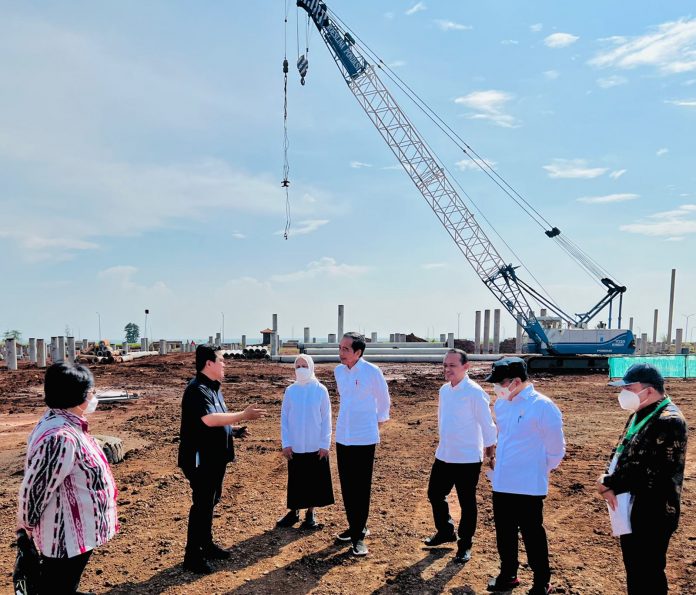 Jakarta (Indonesia Window) – The construction of the Batang Integrated Industrial Estate in Batang district, Central Java province, has been running for eight percent and will create huge job opportunities, President Joko Widodo after observing the South Korean glass factory construction project, KCC Glass, in the area on Wednesday.
The construction of the industrial estate (locally known as KITB) has started since two years ago, according to President Widodo.
In the first phase, the government has built and prepared an area of ​​450 hectares in KITB, all of which has been used for industry, including a glass factory, a pipe factory and an electric battery factory, the head of state said, expressing his confidence that the presence of various giant industries in this area would have a major impact on the provision of jobs.
The presence of industrial activities at KITB is also expected to increase state revenue, through income tax, value added tax, and non-tax state income among other things.
Indonesia's trade balance is also expected to improve because almost all industrial products in KITB are intended for exports.
"It is a kind of a business model that we want to build, not only in Central Java but also in West Java and in other provinces. I think this is a good example," the president added.
 Reporting by Indonesia Window