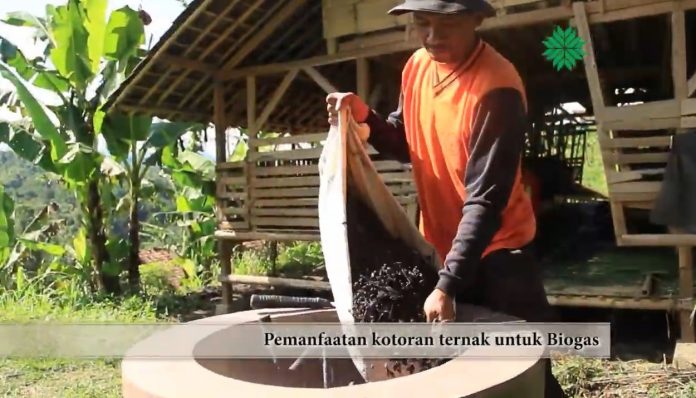 Jakarta (Indonesia Window) – The Indonesian Ministry of Environment and Forestry targeted 20,000 villages to participate in the Climate Village Program by 2024, the ministry's Director General of Climate Change Control Laksmi Dhewanthi said when delivering an opening speech at a virtual exhibition on climate village program on Thursday (June 17).
The Climate Village Program (locally abbreviated to Proklim), which was first launched in 2011, is a national movement to control climate change at the lowest community-based level in Indonesia.
Proklim is a synergy program between climate change adaptation and mitigation actions by involving people and other stakeholders to strengthen adaptation capacity and reduce greenhouse gas (GHG) emissions.
To date, at least 3,000 climate villages have been formed throughout Indonesia.
"We believe that all of us are able to be the main actors in creating environmental sustainability," said Laksmi, emphasizing the importance of collaboration between all parties to increase the capacity of village communities.
"We need to work smart by optimizing all existing potentials. At every stage there will be challenges that we have to face and need to be addressed, by continuing to innovate and adapt to changes that occur," she said.
Furthermore, Laksmi explained, climate change adaptation and mitigation efforts that could be carried out by all people are very common.
According to her, climate change adaptation and mitigation activities are essentially daily activities that have always been taught and inherited from parents from a long time ago.
"These activities are for example, saving water, making water absorption, saving electricity, cleaning our surrounding environment, cleaning sewers, greening the environment by planting trees, disposing of waste as well as sorting it out, and utilizing or recycling wastes into useful products," Lakshmi said.
The climate village virtual exhibition is part of the commemoration of the World Environment Day which falls on June 5.
Reporting by Indonesia Window