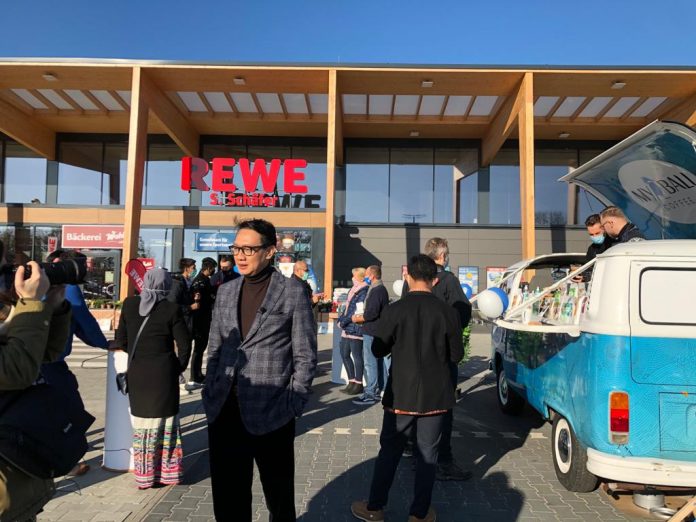 Jakarta (Indonesia Window) – The Indonesian Embassy in Berlin is actively promoting the country's specialty coffee to people in Germany who are known as coffee lovers who consume 5.12 kilograms of coffee per capita per year.
In the midst of the COVID-19 pandemic, coffee marketing in Germany has not been disrupted, according to statement from the Indonesian Embassy in Berlin received by Indonesia Window here on Monday.
Data from Deutscher Kaffeeverband show that 72 percent of Germans consume coffee at home, 21.8 percent enjoy coffee while working or in cafes, and 5.7 percent enjoy coffee with relatives and friends.
Therefore, the coffee trade in Germany is less disrupted by social restrictions during the pandemic.
Indonesia's MyBali Coffee brand owner Sascha Bayu Handojo said online sales of Indonesian coffee in Germany increase during the pandemic.
He expected to open 1,000 new coffee outlets by 2021 to make Indonesian coffee increasingly recognized by German consumers.
The Indonesian Embassy in Berlin recently held a promotional event of Indonesian coffee with My Bali Coffee and PT Nabu Kopi Ranah Indonesia at the two largest supermarkets in Germany, namely EDEKA and REWE.
EDEKA and REWE sold various types of Indonesian coffee in their chain stores and provided coffee tastings in lobbies and parking lots with classic 1960s VW cars that were transformed into small shops.
Currently, 330 EDEKA and REWE stores sell Indonesian coffee, and both supermarkets have ordered thousands of tons of coffee from Indonesia.
The Indonesian Ambassador to Germany, Arif Havas Oegroseno, in the event at REWE supermarket on Saturday (Nov 7) said the promotion was carried out to make a direct link between Germans' coffee drinking habit and the Indonesian coffee in local supermarkets.
"The direct marketing at the supermarkets is a unique way which not only promote Indonesian coffee, but also offer Indonesian coffee taste to the Germans," the ambassador said.
According to him, such branding as My Bali Coffee is also an important factor in marketing Indonesian coffee.
"Efforts to promote Indonesian coffee need to be carried out continuously. Indonesian coffee flavours could bring German people to visit Indonesia," Ambassador Havas, who has a barista certificate, said.
In order to meet the demand for coffee in Germany, the country imports large quantities of coffee from Brazil and Vietnam.
Coffee from these two countries is mainly robusta type, which has cheaper than arabica.
Meanwhile, Indonesia is ranked 9th as the coffee exporter for Germany, with arabica specialty coffee types that have geographical indications, such as Gayo, Lintong, Mandailing, Preanger, Bajawa and Bali.
Reporting by Indonesia Window