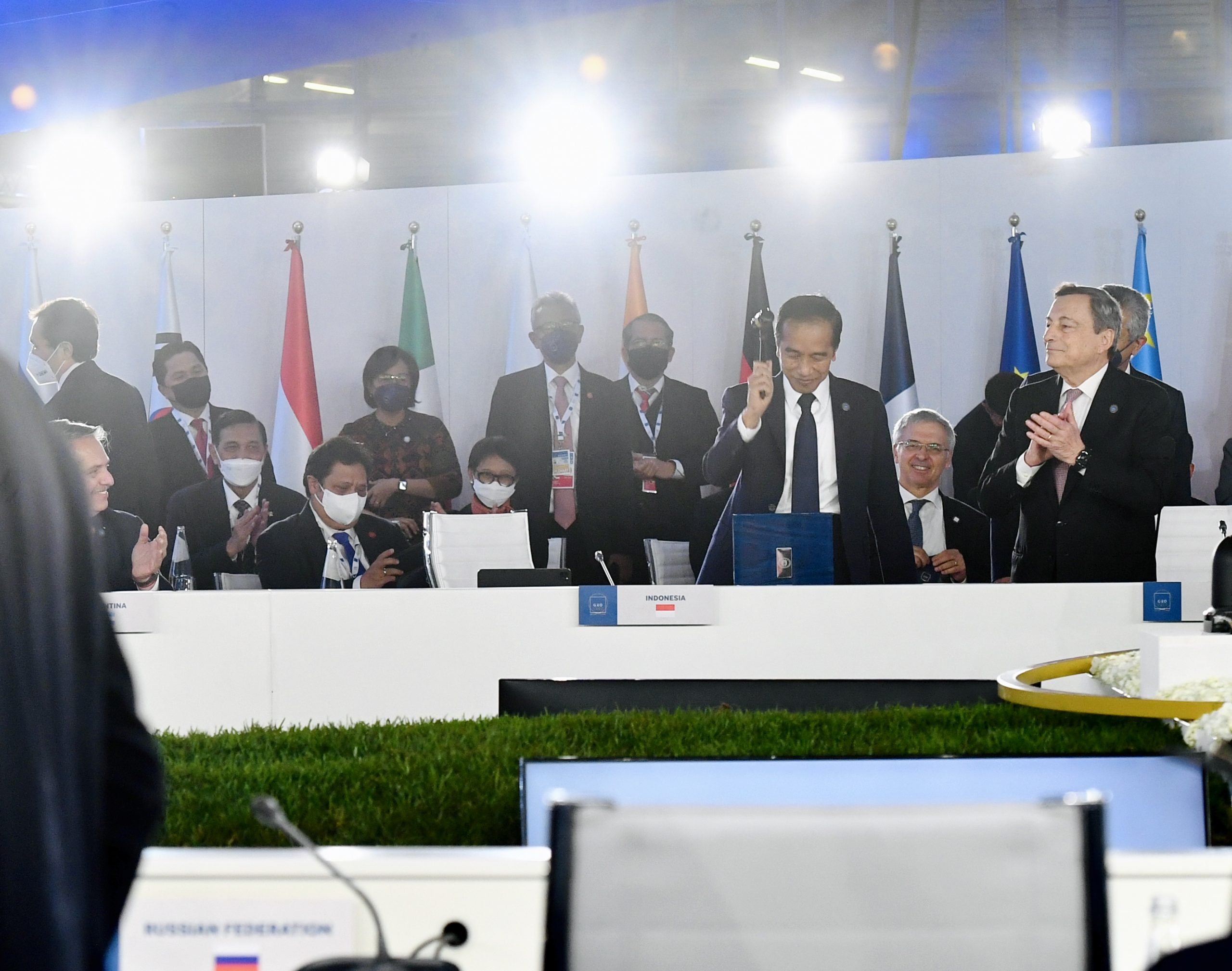 Jakarta (Indonesia Window) – Indonesia has officially received the Presidency of the G20 from Italy, and for the first time will hold this position for the 2022 period.
The G20 Presidency was handed over at the closing session of the 2021 G20 Summit in La Nuvola, Rome, Italy, on Sunday (Oct. 31).
Italian Prime Minister Mario Draghi symbolically handed over a hammer to Indonesian President Joko Widodo, who then knocked on the hammer.
In his intervention, the Indonesian head of state appreciated Italy for successfully holding the G20 Presidency in 2021.
"I congratulate Italy for successfully carrying out the G20 Presidency in 2021. Indonesia is honored to continue the G20 Presidency in 2022," said the Indonesian President.
He stated that Indonesia will promote joint efforts to restore the world economy with a big theme, Recover Together, Recover Stronger.
Inclusive, people-centered, as well as environmentally friendly and sustainable growths are the main commitments of Indonesia's leadership at the G20.
"These commitments should be carried out in extraordinary ways, especially through a stronger world collaboration, and continuous innovation," the president said.
"The G20 should become an ecosystem development driver that pushes collaboration and innovation. This is something we have to continue to deepen in our future meetings," he added.
On that occasion, President Joko Widodo invited the present world leaders to continue discussions at the G20 Summit in Indonesia which is planned to be held in Bali on October 30-31, 2022.
Reporting by Indonesia Window