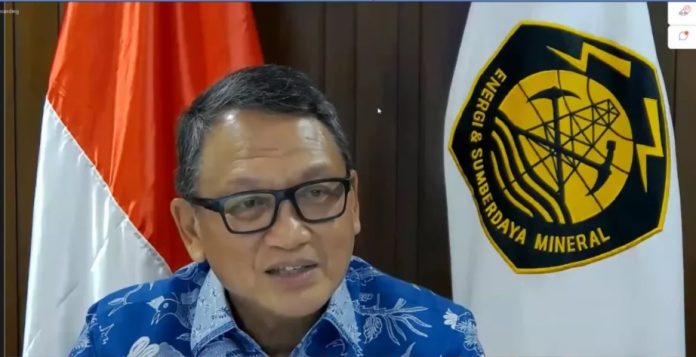 Jakarta (Indonesia Window) – Indonesia calls on the G20 member countries to jointly maintain energy stability and security amidst the challenges of the global economy and the COVID-19 pandemic.
The Indonesian Minister of Energy and Mineral Resources Arifin Tasrif made a call at a virtual meeting of the G20 Energy Ministers on Sunday (Sep 27), according to a statement received by Indonesia Window here on Monday.
"The COVID-19 has created an economic crisis and reduced energy demand. We recommend that all G20 members work hand in hand to ensure the stability of the energy market and maintain the supply. Indonesia truly prioritize these matters," Arifin said.
In order to overcome problems in the energy sector, the minister continued, Indonesia is promoting renewable energy potentials as an investment recovery project.
"Indonesia is preparing a breakthrough in policies that are more environmentally friendly for investors," the minister said.
One of the steps taken by the Indonesian government is to strengthen data collaboration in the energy sector that is broader and more transparent through the existing platform, namely, the Joint Organization Data Initiative (JODI).
"The collaboration will improve the quality and openness of data and information. This will certainly stimulate energy investments," Arifin said.
JODI is an initiative to provide open global energy data which is a collaboration of six international organizations and their member countries, namely, the Asia Pacific Economic Cooperation (APEC), the Statistical Office of the European Communities (Eurostat), the Gas Exporting Countries Forum (GECF), the International Energy Agency ( IEA), the Latin American Energy Organization (OLADE), the Organization of the Petroleum Exporting Countries (OPEC), and the United Nations Statistics Division (UNSD), under the coordination of the secretariat of the International Energy Forum.
Initially JODI only provided global oil data, and began to expand its scope in the gas sector in 2008.
At the G20 Energy Sustainability Working Group (ESWG) meeting in 2020, member countries hope that the scope of JODI is expanded again to cover all energy sectors.
Reporting by Indonesia Window