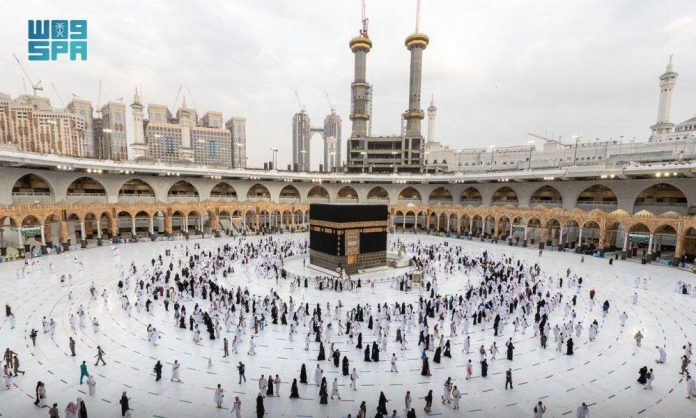 Jakarta (Indonesia Window) – The General Presidency for the Affairs of Two Holy Mosques stated that it has completed all organizational procedures at the Grand Mosque to receive umrah (the minor hajj) performers from outside the Kingdom of Saudi Arabia as of Muharram 1, 1443 Hijri (Aug. 9, 2021).
The presidency has prepared special routes for organizing entry, exit, tawaf (circumambulation) and sa'ee (running back and forth between Safa and Marwa), Saudi Press Agency reported.
Assistant President of the Presidency Dr. Saad Bin Muhammad Al-Mheimeid said that the Presidency has prepared early through organizing all Grand Mosque hallways, circumambulation area, squares and their readiness before the arrival of umrah pilgrims.
He also stressed the readiness of all field leaderships at the Grand Mosque, where stakeholders will follow up and improve the performance of operational plans by the leaderships to realize envisioned goals and provide a safe environment.
He also referred to the readiness of human and machinery potentials amidst a healthy and safe environment that meets all international health standards and the wise leadership's aspirations towards offering the best services for visitors of the mosque.
Reporting by Indonesia Window