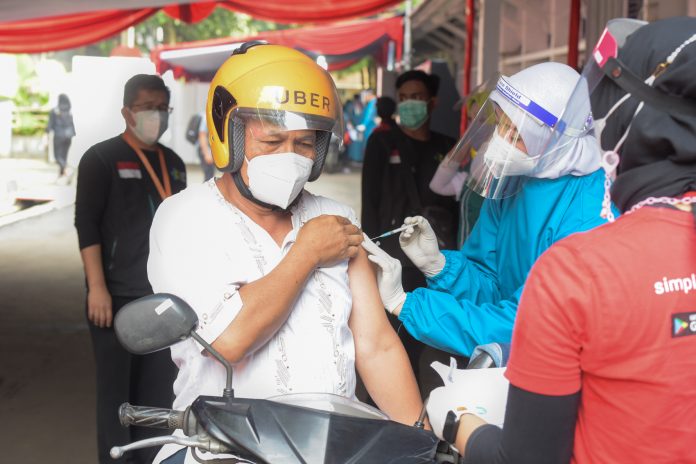 Jakarta (Indonesia Window) – As of Friday (July 2), 13,770,107 Indonesians have received full doses of vaccines against the coronavirus, according to data from the COVID-19 task force.
The number of recipients of two doses of vaccines increased by 145,950 people, or lower than that of the first doses on Friday, which was 707,429 people.
With this addition, the number of recipients of the first doses of vaccination is now 30,891,821.
On Friday (July 2), the number of daily COVID-19 cases in Indonesia was recorded at 25,830, or the highest since the first case was detected in March 2020, bringing the total cases to 2,228,938.
Meanwhile, 539 died from coronavirus infections, bringing the total death toll to 59,534 people.
Reporting by Indonesia Window