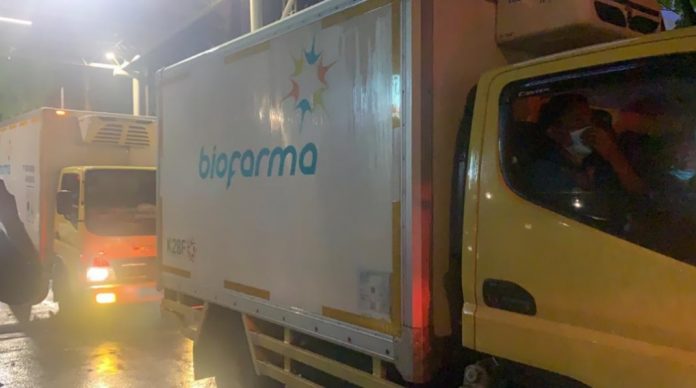 Jakarta (Indonesia Window) – The Indonesian state-owned vaccine producer Bio Farma has distributed 15.4 million doses of COVID-19 vaccines during the first week of August 2021, Bio Farma's corporate secretary and spokesman Bambang Heriyanto said.
"For the past week, we have continued to distribute the COVID-19 vaccine according to the needs of the Indonesian Ministry of Health, which was forwarded to the provincial health offices," Bambang said in a written statement received here, Monday (Aug. 9).
The distribution of vaccines on August 1 was 4.4 million doses; August 2 was 577,000 doses; August 3 was 1.7 million doses; August 5 was 1 million doses; August 6 was 4.9 million doses; and August 8 was 2.7 million doses.
On August 10, 2021, Bio Farma has distributed 784,000 doses of vaccines.
The vaccines against the novel coronavirus distributed by Bio Farma consist of several platforms, both processed at the company and receiving from other manufacturers such as AstraZeneca, Moderna, and Pfizer, which are obtained by the Indonesian government through bilateral, and multilateral cooperation under the COVAX Facility.
Reporting by Indonesia Window