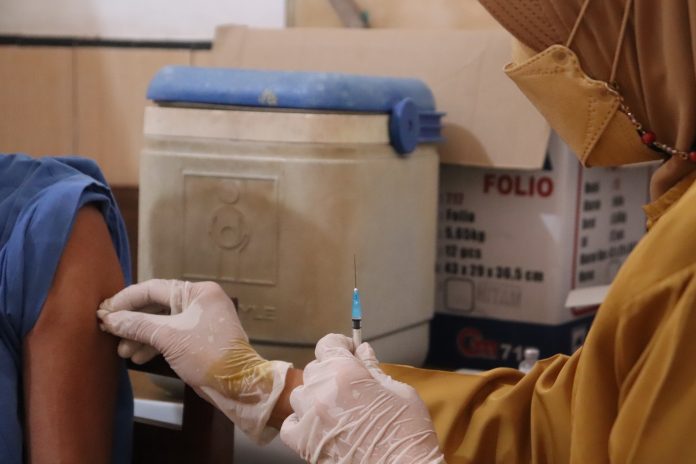 Jakarta (Indonesia Window) – Indonesian Minister of Foreign Affairs Retno Marsudi has underscored the importance of strengthening diplomacy in the health sector, especially in distributing the global vaccination program against COVID-19 equally.
The Indonesian foreign minister made the statement at a bilateral meeting with his Italian and Canadian counterparts in Rome, Italy, on Sunday (June 27), according to a written press statement on Monday regarding the G20 Foreign Ministers Meeting in Bari, Italy.
"The emergence of new variants has pushed the world to accelerate vaccination equally. In this case, Indonesia continues to encourage the implementation of equal access to vaccines for all countries," said Retno.
In order to speed up the equal vaccination worldwide, the Indonesian foreign minister proposed some actions, among others, dose-sharing, and supporting the TRIPS (Trade Related Intellectual Property Rights) waiver which is the temporary abolition of copyright for COVID-19 vaccines and treatments.
Indonesia is one of the countries that supports the latter proposal.
In addition, sealing the financing gap for the ACT (Access to COVID-19 Tools) Accelerator is also considered an effort to accelerate equitable global vaccination.
The ACT-Accelerator partnership was launched by the World Health Organization (WHO) and partners in April 2020. With significant advances in research and development by academia, the private sector and government initiatives, ACT-Accelerator is an effort to end the acute phase of the pandemic by implementing tests, treatments, and vaccinations the world needs.
The G20 Foreign Ministers Meeting was held on June 29, 2021 in Matera, about 424 kilometers south of Italy's capital city of Rome.
Reporting by Indonesia Window