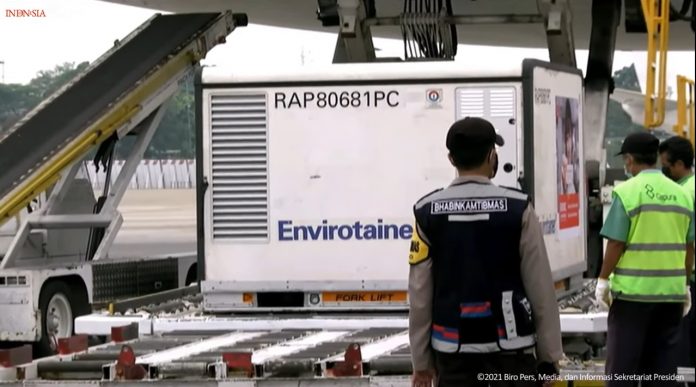 Jakarta (Indonesia Window) – Indonesia received 15.2 million doses of COVID-19 vaccine from British-Swedish AstraZeneca and Chinese Sinovac in three batches via Soekarno-Hatta International Airport in Tangerang district, Banten province, on Monday (Aug. 30).
The number consists of 1,086,000 doses of AstraZeneca vaccine and 5,000,000 doses of Sinovac vaccine, according to Coordinating Minister for Human Development and Culture Muhadjir Effendy at a virtual press statement here on Monday (Aug. 30).
Muhadjir said the two vaccines were ready-to-use products, while around 9.2 million doses were in bulk from China's Sinovac.
"This delivery is the 43rd, 44th and 45th, and will continue with other batches," he said.
Until August 26, 2021, as many as 28.53 percent of the total target of vaccine recipients in Indonesian have received the first shots, while 16.02 percent have been injected with the second doses of vaccine against COVID-19.
The Indonesian government expected to vaccinate 208 million of people, including children and adolescents, to achieve herd immunity.
As of Monday (Aug. 30), Indonesia recorded an accumulative number of COVID-19 infection cases at 4,079,267, including additional 5,436. Meanwhile, the death toll due to the disease reached 132,491, with additional 568 cases.
Reporting by Indonesia Window