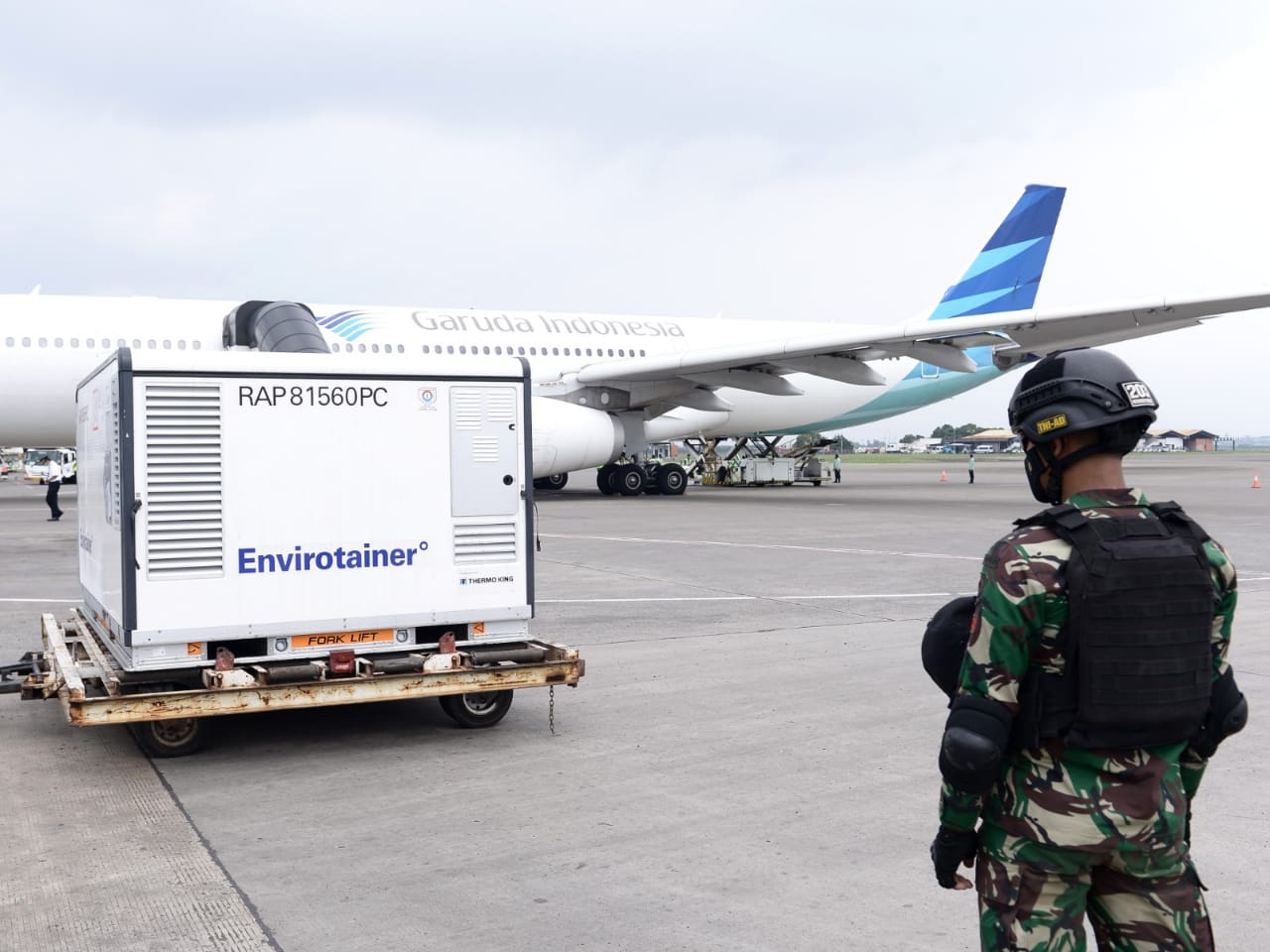 Jakarta (Indonesia Window) – A total of 5,000,000 doses of Sinovac vaccine arrived in Indonesia via Soekarno-Hatta International Airport in Tangerang, Banten province, on Monday afternoon (Aug. 16).
"At noon today, Indonesia has again received a total of 5,000,000 doses of ready-to-use Sinovac vaccine," said Assistant Operations to the Indonesian Armed Forces' Commander, Major General Syafrudin, during an online press conference via the Presidential Secretariat's YouTube account on Monday (Aug. 16).
Therefore, the total number of vaccines that have been sent to Indonesia is 190,000,000 doses, both in bulk and ready-to-use forms, he said.
According to Maj. Gen. Syafrudin, the National Armed Forces (TNI) has carried out vaccination programs at a number of TNI's health facilities in 803 hospitals and first-class health center throughout the country, in collaboration with the private sector.
"As a result, the first stage of vaccination has covered 8,489,210 people, and the second stage has covered 1,346,406 people, with 10,867 TNI personnel as vaccine vaccinators," he pointed out.
In early August, he noted, the national vaccination program was expanded and accelerated with a target of 2,000,000 injections per day.
"To date, more than 53,000,000 people have received the first dose. That means, about 25 percent of the national vaccination target of 208,000,000 Indonesians were expected to reach herd immunity," said Syafrudin.
Reporting by Indonesia Window