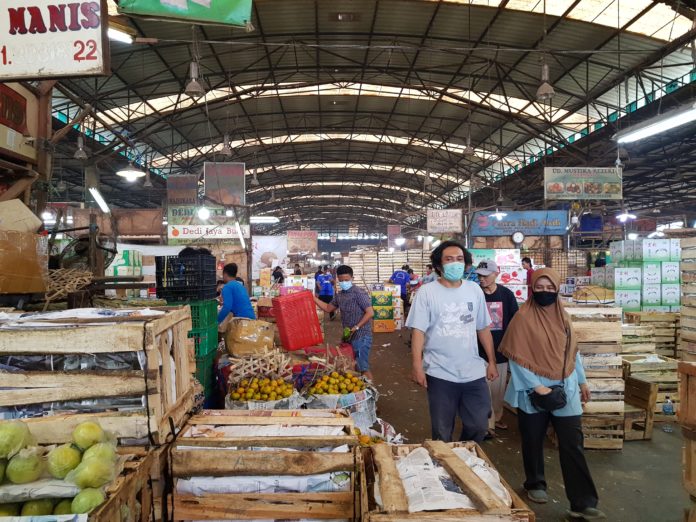 Jakarta (Indonesia Window) – As many as 47.13 percent of Micro, Small and Medium Enterprises (MSMEs) players in Indonesia has said they could only survive until August 2020 if the COVID-19 pandemic is not over.
The figure is a result of a survey by the Indonesian Institute of Sciences (LIPI).
"MSMEs, which support the national production, are facing shocks in terms of supply and demand," Head of the LIPI's Economic Research Center Agus Eko Nugroho said in a webinar on Monday (June 29), as quoted from the LIPI's website.
The online survey which was conducted on May 1-20 collected the perceptions of business actors related to the vulnerability of MSMEs if the pandemic did not end soon.
The survey shows that 72.02 percent of businesses will close after November 2020, and the other 85.42 percent will last at most one year since the pandemic.
"There are several strategic preferences that could be done by MSMEs, including finding new markets, looking for cheaper raw materials suppliers, reducing labour, and proposing payment delays," Eko said.
The LIPI survey recommends short- and medium-term priority mitigations.
For short-term mitigation MSMEs can create stimulus on the demand side, and encourage online platforms to expand partnerships with them.
"The local administration is also expected to strengthen the local chain components, improve the quality and competitiveness of MSME products through cooperation with research institutions, as well as providing raw material import facilities and credit for MSMEs," Eko said.
Meanwhile, the medium-term mitigation measures can be in the form of adaptive supply chains for strategic goods, intelligent markets for potential new export markets, and strengthening the synergy of the Banking and Non-Bank Financial Institutions for financing.
The medium-term measures can also be in the form of providing trading house and logistical facilitations, improving the accuracy of MSMEs' data, and developing digital-based MSME clinics.
"A balance cannot return naturally. Strong and measurable government interventions is the right step in recovering the national economy," Eko stressed.
Reporting by Indonesia Window