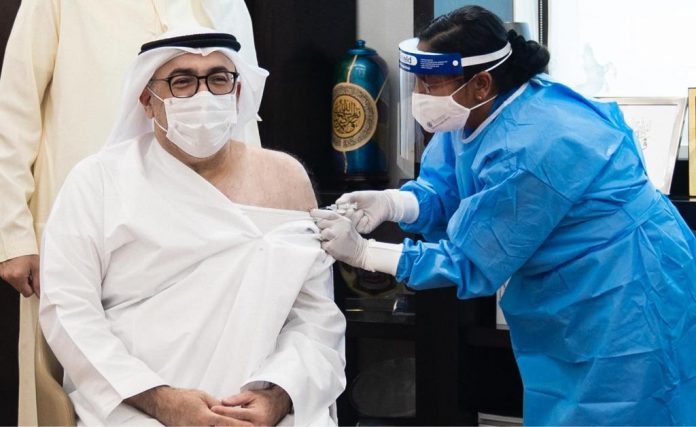 Jakarta (Indonesia Window) – The Minister of Health and Prevention of the United Arab Emirates (UAE), Abdul Rahman bin Mohammad bin Nasser Al-Owais, has received the first dose of the COVID-19 vaccine, according to WAM news agency quoted by Indonesia Window here on Monday.
The first dose was administered in keeping with the plan announced last week by the Ministry of Health and Prevention that the frontline health workers would be the first recipients of the vaccine.
"By offering this vaccine, we seek to provide all means of safety to the frontline heroes and to protect them from any risks that they may be exposed to, due to the nature of their work," Al-Owais said.
He added that the new vaccine is fully compatible with the regulations and laws that allow a faster review of licencing procedures, following optimistic results from clinical trials conducted by the country's healthcare sector.
"The vaccine is safe and effective and will contribute to mitigating COVID-19-related losses and saving lives," the minister said.
The UAE approved the availability of the COVID-19 vaccine for first-line-of-defence heroes, who are most at risk of contracting COVID-19.
Reporting by Indonesia Window