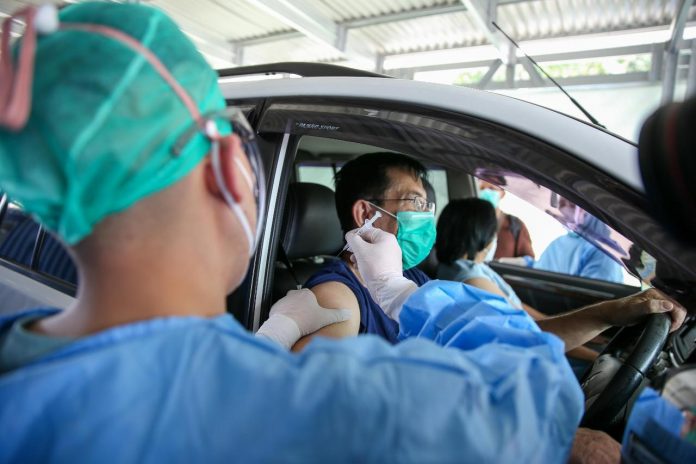 Jakarta (Indonesia Window) – A total of 2,413,615 Indonesians have received the first doses of the vaccine against the coronavirus until Friday (March 5), according to data from the COVID-19 mitigation task force.
The data also show that the number of recipients of the second doses of vaccine increased by 14,309, bringing the total number to 1,114,537 people.
The latest data on Saturday (March 6) showed positive cases of COVID-19 in Indonesia increased by 5,767 people, bringing the total confirmed cases to 1,373,836.
Meanwhile, 6,823 people were declared recovered, bringing the total number of recoveries to 1,189,510.
In addition, the number of deaths due to coronavirus infection increased by 128, bringing the total to 37,154.
Earlier, on Tuesday (March 2), Indonesian Deputy Minister of Health Dante Saksono Harbuwono confirmed that the mutation of the coronavirus from the U.K. called B117 had entered Indonesia.
However, the government ensured that the COVID-19 vaccine used in Indonesia is still effective against the new variant, so that people are advised not to be too worried and continue to apply health protocols.
Reporting by Indonesia Window