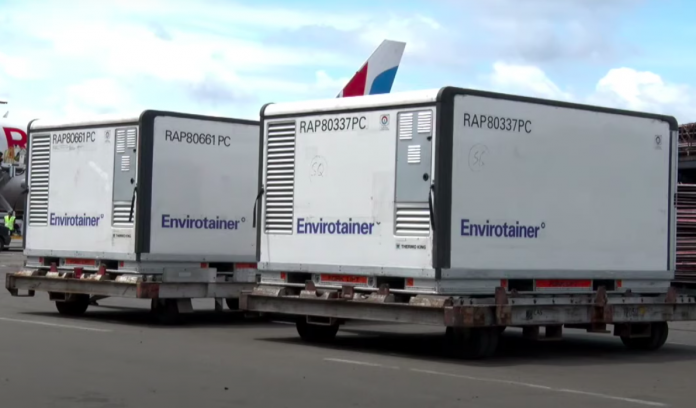 Jakarta (Indonesia Window) – A total of 10 million doses and 1 million overfills of Chinese Sinovac vaccine raw materials arrived at Indonesia's Soekarno-Hatta International Airport in Tangerang, Banten on Tuesday morning.
With that batch, the total number of vaccines currently available in Indonesia is 28 million doses, both in ready-to-use form and raw materials. The raw materials will be further processed by state-owned pharmaceutical company Bio Farma.
Sinovac vaccine has obtained an Emergency Use Authorization (EUA) permit from the National Agency of Drug and Food Control (BPOM) as well as holy and halal fatwas (a formal ruling or interpretation on a point of Islamic law given by a qualified legal scholar) from the Indonesian Ulema Council (MUI).
The vaccination against the coronavirus for health workers who received the first priority in the national vaccination program, has been carried out since January 2021.
To date, from the target of 1.5 million personnel, more than 500,000 health workers have received vaccine shots.
Earlier, on Saturday (Jan. 30) the government confirmed that Indonesia would receive 13.7 million to 23.1 million doses of AstraZeneca (AZ) vaccine made by a British-Swedish company.
The vaccine will be sent in two stages, namely 25 percent to 35 percent in the first quarter and 65 percent to 75 percent of the initial allocation in the second quarter of 2021.
The distribution of the vaccine will be carried out after the AZ vaccine has received the Emergency Use Listing (EUL) from the World Health Organization (WHO) and validation from the Independent Allocation of Vaccines Task Force (AIVG) group.
Reporting by Indonesia Window