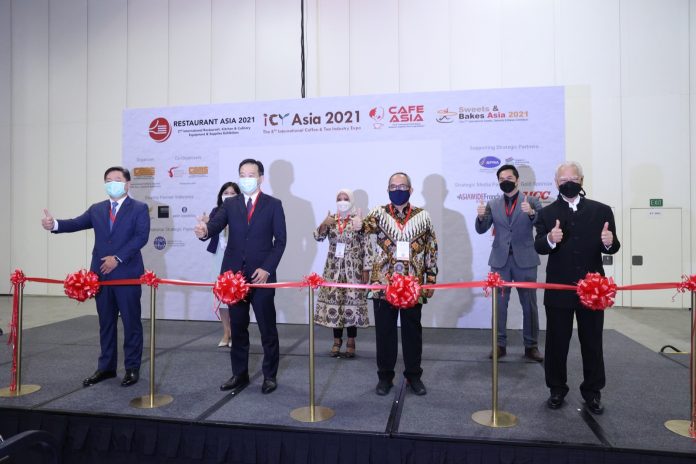 Jakarta (Indonesia Window) – Enjoying a cafe atmosphere accompanied by coffee, tea or other menus has become a lifestyle for most of Generation Z, and this is a great opportunity for Indonesia to have coffee and tea products with unique flavors.
The statement was made by Indonesian Ambassador to Singapore Suryo Pratomo at the opening of the Café Asia Exhibition 2021 and the 8th International Coffee and Tea Expo at Marina Bay Sands in the island state.
The event, which took place on November 18-21, 2021, was opened by the Singaporean Minister of Trade and Industry, Gan Kim Yong.
"The latest survey conducted by McKinsey showed that the buying power of Generation Z or those born after 1995 in the U.S. reached 150 billion dollars. Their consumption of coffee is twice that of coffee drinkers over the age of 60," Ambassador Suryo noted.
That condition was also found in Indonesia and Singapore, which have a higher percentage of Generation Z than the U.S.
According to the ambassador, Indonesian coffee beans have unique tastes and are different from those of other countries.
Each region in the archipelagic country has a different taste of coffee and tea, depending on the type of soil and the weather where the plantations of these commodities are located.
Gayo, Mandailing, Toraja, Bajawa, and Bali coffee beans, each of which has a special distinctive taste. "You can taste the aroma of chocolate, citrus, flowers, cinnamon in Indonesian coffees," the ambassador said.
Meanwhile, Minister Gan explained, the COVID-19 pandemic has hit restaurant entrepreneurs both foods and beverages.
However, he appreciated Singapore's food and beverage industries which continued to strive to survive and made adaptations to pandemic situation.
"The COVID-19 pandemic presents many challenges to all of us. We are forced to make changes, including redesign of jobs in the restaurant industries. I appreciate the efforts of industry players to make changes," Minister Gan said.
According to him, the exhibition, which had to be postponed for two years, is a reflection of the resilience of Singapore's food and beverage industries during the pandemic.
He hoped that this exhibition could be a momentum for the revival of the food and beverage industries, even though they should adapt to the dynamically changing pandemic conditions.
Reporting by Indonesia Window