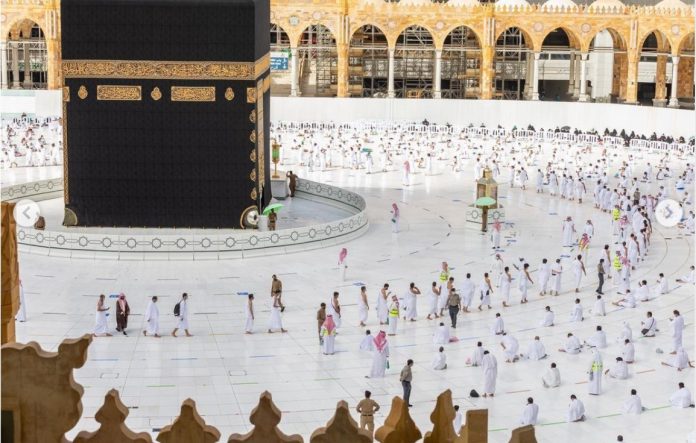 Jakarta (Indonesia Window) – The Saudi Arabia government has facilitated the safe return of at least 700,000 foreign umrah (the minor hajj) pilgrims who were in Makkah and Madinah during the outbreak of the corona virus pandemic in early 2020.
"There were more than 600,000 umrah pilgrims in Makkah and over 100,000 pilgrims in Madinah when the pandemic broke out, leading to the closure of the Two Holy Mosques," Minister of Hajj and Umrah Muhammad Saleh Benten said on Thursday (Feb. 4), Saudi Gazette reported.
Benten made the remarks in his speech during a session on 'The kingdom's success story in dealing with the coronavirus pandemic and its impact on the hajj and umrah journey' at the 20th Scientific Forum for Hajj, Umrah, and Visit Research.
The forum, with the theme of 'Improving the experience in the journey of the Guest of God', is organized by Umm Al-Qura University.
Benten said that Saudi Arabia was able to deal with the pandemic as it mobilized all its energies and capabilities to serve Islam and Muslims and all those who wish to come to the kingdom, thanks to God, and then to the great efforts exerted by all the government and private agencies.
Speaking about the hajj season, he said the ministry, in cooperation with the concerned authorities, had drawn up codified implementation plans for the performance of the Hajj during the last Hajj season with the careful organization of crowd management and maintaining the safety of the pilgrims.
"There will be specific standards for services and a quantitative and qualitative description of each service provided to the pilgrims in Makkah and Madinah, whether to perform umrah or hajj rituals," Benten said.
Reporting by Indonesia Window